Marie Brouillette, Administrative Assistant & Beginning Flute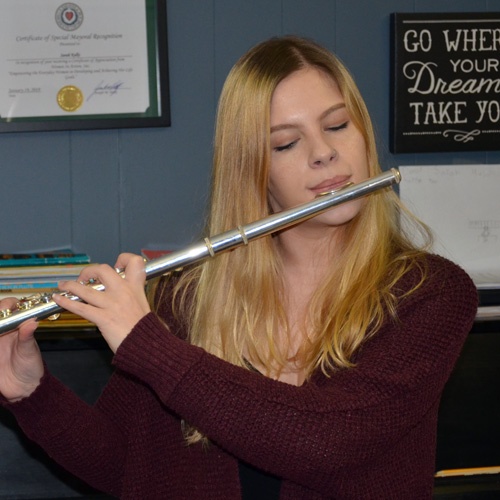 Marie Brouillette received her B.A. in Psychology from Clark University, and is en route to pursuing a Master's Degree in the Psychology of Music. She began playing flute in middle school and continued throughout high school and college, participating in various solo and ensemble environments. She has privately studied with Sarah Kelly for the last 6 years.
At Clark, Marie was a member of the concert band as well as the pit orchestra for Clark Musical Theater. Though receiving her degree in psychology, she's always had a passion for music, and sought to integrate it into her field of study. This led her to the field of music psychology, where she has plans to conduct research in the field of music and emotion.
Since graduating from Clark, Marie has continued studying and performing, as well as assisting with flute sectionals at South High Community School, and teaching beginner flute students at Worcester Music Academy. Marie is also the office assistant at Worcester Music Academy, so be sure to stop by the office and say hello!