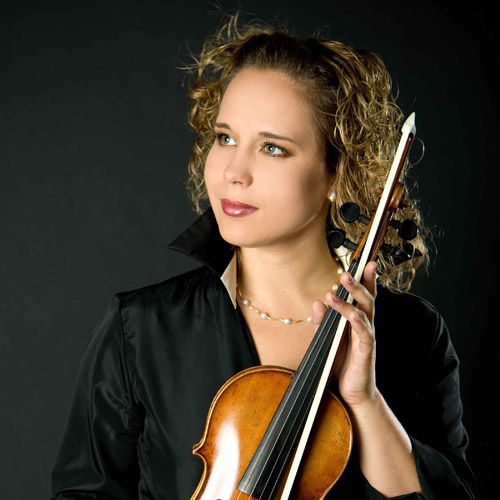 Ms. Yulia Zhuravleva is a representative of the Russian style of teaching and playing the violin. Her professional studies of music began at the age of six at the Special Music Lyceum for Gifted Children in Ekaterinburg, Russia. She received double degrees in both violin performance and art management, and then she went on to complete her post-graduate studies at the St. Petersburg Conservatory. In 2009, she moved to the United States and became a Graduate Assistant at Ball State University in Indiana.
Yulia has always been drawn to teaching. The majority of her students have continued their professional music studies at major Russian music schools in Moscow and St. Petersburg. At the age of twenty five she obtained a violin instructor position at the St. Petersburg Conservatory and held it for almost two years until she was invited to pursue an Artist Diploma in the United States.
She regularly performs as a soloist, member of chamber ensembles, and in professional chamber and symphony orchestras. Yulia's musicianship has been internationally recognized by receiving awards from the All-Russian Chamber Ensemble Competition (Russia; First prize), a Maria Yudina International Competition (Russia; Diploma), International Competition in Jyväskylä (Finland; Second Prize), and Matinee Musicale (USA; Second Prize). She has performed at summer festivals such as the Eastern Music Festival (Greensboro, NC), the National Music Festival (Floyd, VA), Chamber Music Seminar (Pittsburg, PA), and the Modern  Early Music Institute (Washington, DC).
Register today for lessons with Yulia!