Our Mission
To Create, Enrich and Inspire.
Join us as we explore music together IN-PERSON & ONLINE!

We are happily accepting new students for in-person and online music lessons and classes!  We look forward to welcoming you to our musical family!
The Worcester Music Academy, a privately-owned and operated institution dedicated to the cultural growth of the Greater Worcester community, offers musical instruction to students of all ages. We employ performers and teachers of the highest caliber in an effort to enhance both individual creativity and
knowledge. Each student is afforded the opportunity to learn and experience the musical and academic arts through private and classroom instruction.
We look forward to welcoming you to our family!
Faculty & Staff
We pride ourselves on the quality of our world-class faculty and in the education and service we provide. We hope you will come and experience it for yourself!
Learn More
About Worcester Music Academy
The Worcester Music Academy was founded by Sarah Kelly in July 2010. Ms. Kelly's passion for music and music education led to her decision to create a community music school serving the Greater Worcester area.
Learn More
Private Lessons
Online and In-Person Lessons Available
Piano
Guitar
Voice
Flute
Clarinet
Saxophone
Oboe
Trumpet
Trombone
Euphonium
Drums
Steel Drums
Violin
Cello
Double Bass
Electric Bass
Ukulele
Fiddle
Theory
Composition
Accordian
Jazz Piano
Organ
Songwriting
Upcoming Events and Concerts
Please Visit Often to Learn More About Our Upcoming Events and Concerts!
School Closed: Nov. 21-26 for Thanksgiving Break
We're Hiring! We are accepting applications for a Violin teacher and a Low Brass teacher.  Emails only (no phone calls).
Need an instrument?  We provide instrument rentals!  Fill out this form to rent an instrument.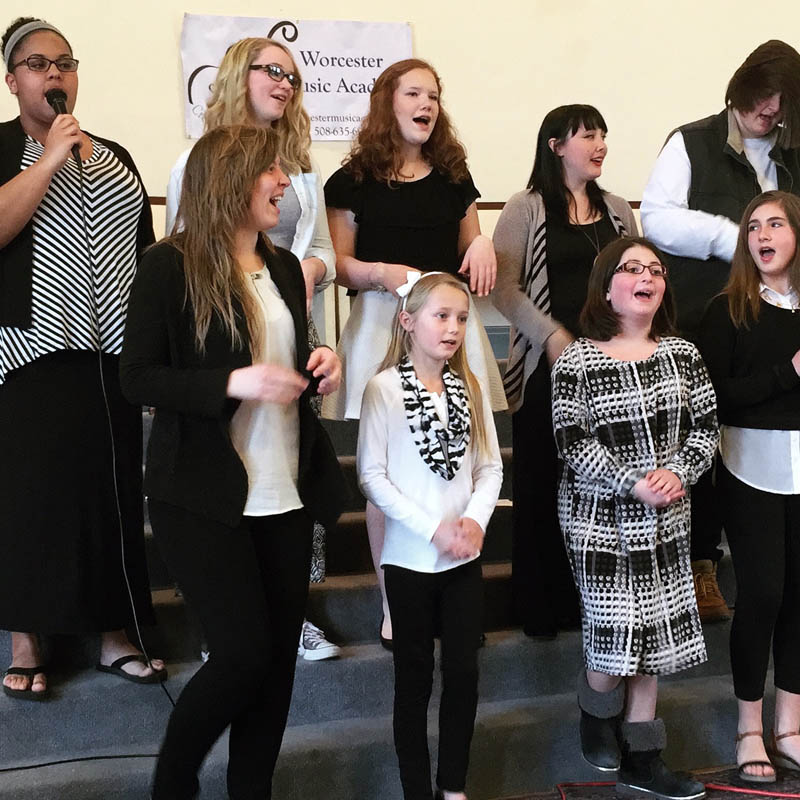 "Ken teaches voice to my two daughters. In addition to sharing his vocal and pedagogy expertise with them, he has a way of instilling confidence in my daughters that carries over to life outside of music lessons. I feel so grateful to have Ken as their voice teacher."
"As Alanna and Justin are at the ages where they do not yet see the value in what they are learning, I make sure to always share my excitement with them in hopes they make a connection sooner then I did."
"We love Worcester Music Academy. Dawn is an amazing teacher and Sarah is always responsive and helps with our complicated scheduling. The end-of-year concerts are amazing and inclusive."