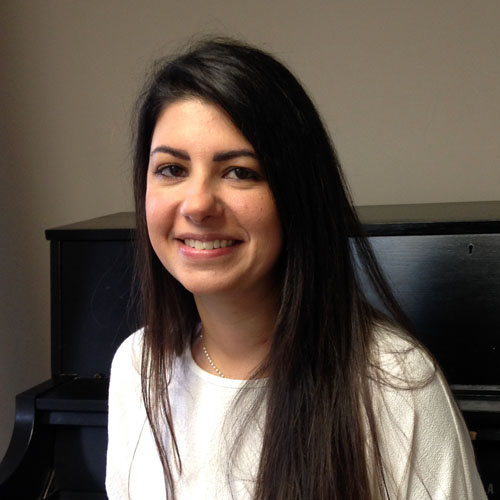 Musicologist and pianist from Lebanon, Maya Zogby holds a BA degree in Music from the Holy Spirit University of Kaslik.
Maya has been teaching Piano, Solfège and Music theory for over 15 years in academic and in music schools and speaks English, Lebanese and French fluently.
During the last 8 years, Maya also taught Eurythmics* to pre-school and elementary school students, prepared them for theatrical plays and composed music for children songs.
Maya believes in motivating students; they should go home feeling successful and to look forward to the next lesson.
* Eurythmics: Harmonious bodily movement as a form of artistic expression in which bodily movements are used to represent musical rhythms. Eurythmics exercises are designed to develop concentration and rapid physical reaction.
Maya is available for piano lessons in our Worcester and Holden studios.