Eliza Gelinas, Administrative Assistant, Low Brass, Beginning Piano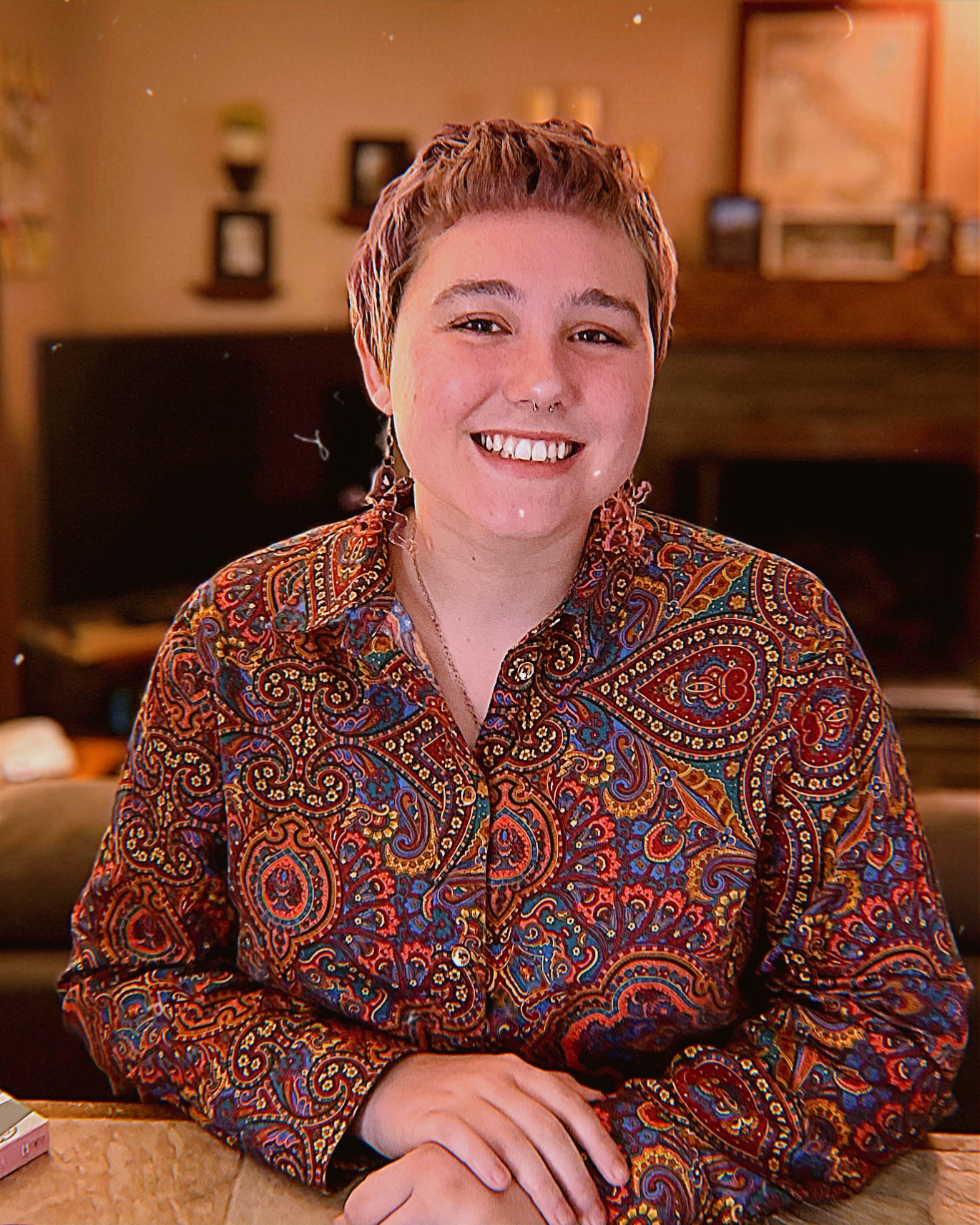 Eliza Gelinas (they/them) received a Master's of Music degree from The Hartt School in the Spring of 2021. At the University of Hartford, Eliza organized multiple concerts, scored music for a theater production, and produced a collection of audio-visual projects that feature dance, animation and poetry. With the HarttPrep Community Division, they were awarded a fellowship opportunity that allowed them to compose new music for student ensembles, work one-on-one with student composers and lead group lessons on a wide array of topics from basic music theory to creativity class.
Upon recently relocating to Worcester, Eliza was looking to enter a supportive community that values personal expression through music and believes to have found it at Worcester Music Academy! They are excited for the chance to work with all of the talented students and instructors as the Administrative Assistant of this studio.
As well as performing administrative duties, Eliza is thrilled to take on the role of Low Brass instructor at WMA. They have a wide range of stylistic knowledge having
performed in a variety of settings including Wind Symphony, Jazz Big Band and small
jazz combos, Balkan Brass Band, Military Band and Euphonium Tuba Consortium. At
Westfield State University Eliza studied euphonium for four years with Tim Atherton, picking up trombone along the way, and studied for two more with James Jackson at The Hartt School. In their spare time, Eliza loves arranging covers of songs with great brass sections and recording them on euphonium.
Register today for lessons with Eliza!