Lydia Consilvio, Piano, Oboe, Songwriting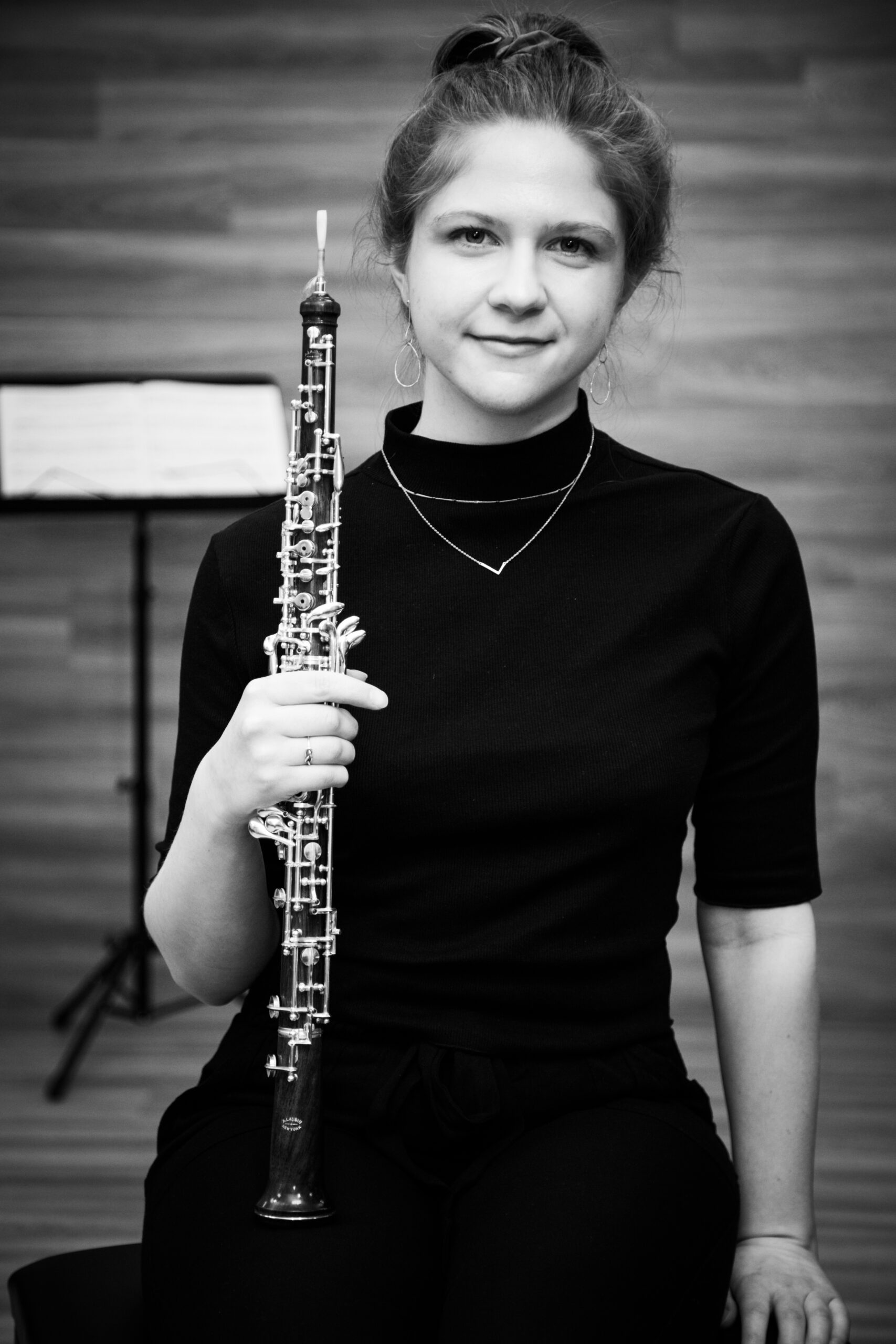 DR. LYDIA CONSILVIO is a spirited, open-minded, and accessible music educator specializing in oboe, piano, and singing/songwriting.
As an oboist, Dr. Consilvio has performed with a variety of orchestras, including the Annapolis Symphony Orchestra, Rochester Chamber Orchestra, and Oklahoma City Philharmonic. Notably, part of her recording of Pasculli's "Le Api" appeared on the popular BBC Radio 3 broadcast series, Between the Ears.
As a singer/songwriter, Dr. Consilvio was a featured artist of the University of Maryland's (UMD) Terrapin Record Label, which included performances at local art houses, cafes, and multimedia platforms including One Love Massive HQ. Dr. Consilvio is the Songwriting Teaching Artist for the Lullaby Project at Cantata Singers, where she works directly with pregnant people and new families to write personal lullabies through collaborative workshops and recordings.
As a pianist and educator, Dr. Consilvio teaches students from age seven to seventy, including undergraduate students at Yale University. Dr. Consilvio's students describe her as observant, sensitive, friendly, and unusually skilled as an instructor. Her vast teaching experience includes a Visiting Professorship at the University of Oklahoma, and master classes at Western Carolina University, the University of Northern Colorado, Oklahoma State University, Oklahoma City University, Festival Internacional de Música de Cámara Guatemala, and the University of Texas Arlington.
Dr. Consilvio holds a Doctor of Musical Arts degree from the University of Maryland, a Master of Music degree from Yale University, and graduated as a Rogers Scholar with a Bachelor of Music degree from the Eastman School of Music, earning also an Arts Leadership Certificate. 
Teaching Demo:
Oboe Demo: