Nadia Raye, Voice, Guitar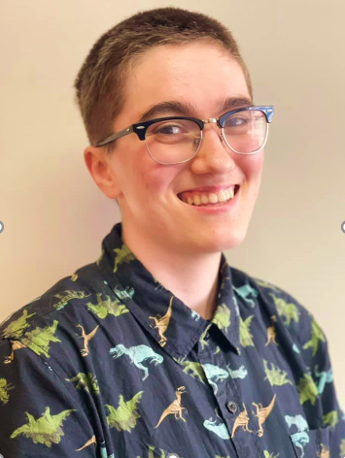 Nadia Raye (they/them/theirs) is a graduate from Umass Lowell where they earned a Bachelors Degree in Music Studies with a distinction in community engagement. They studied voice and vocal performance, and have over ten years of experience both performing and teaching. They have studied guitar for the past four years, as well as a variety of brass and woodwind instruments as part of their undergraduate courseload. They have also worked as a music director for several community theater productions produced by the Dramatically Incorrect Theater Group and Dance Company out of Lowell,  MA.
Nadia specializes in guitar technique and fundamentals, vocal technique and fundamentals, rhythm/accompaniment-focused guitar playing, and singing in pop, musical theater and classical styles. In terms of their teaching style, Nadia prides themself on catering their lessons to the specific needs of each individual student and learning what kinds of musical goals they can aid their students in accomplishing. Music is for everyone, and Nadia has a passion for sharing music with anyone and everyone!
Register for lessons with Nadia today!